8 Ways Floridian Boaters Can Protect Manatees From Boat Strikes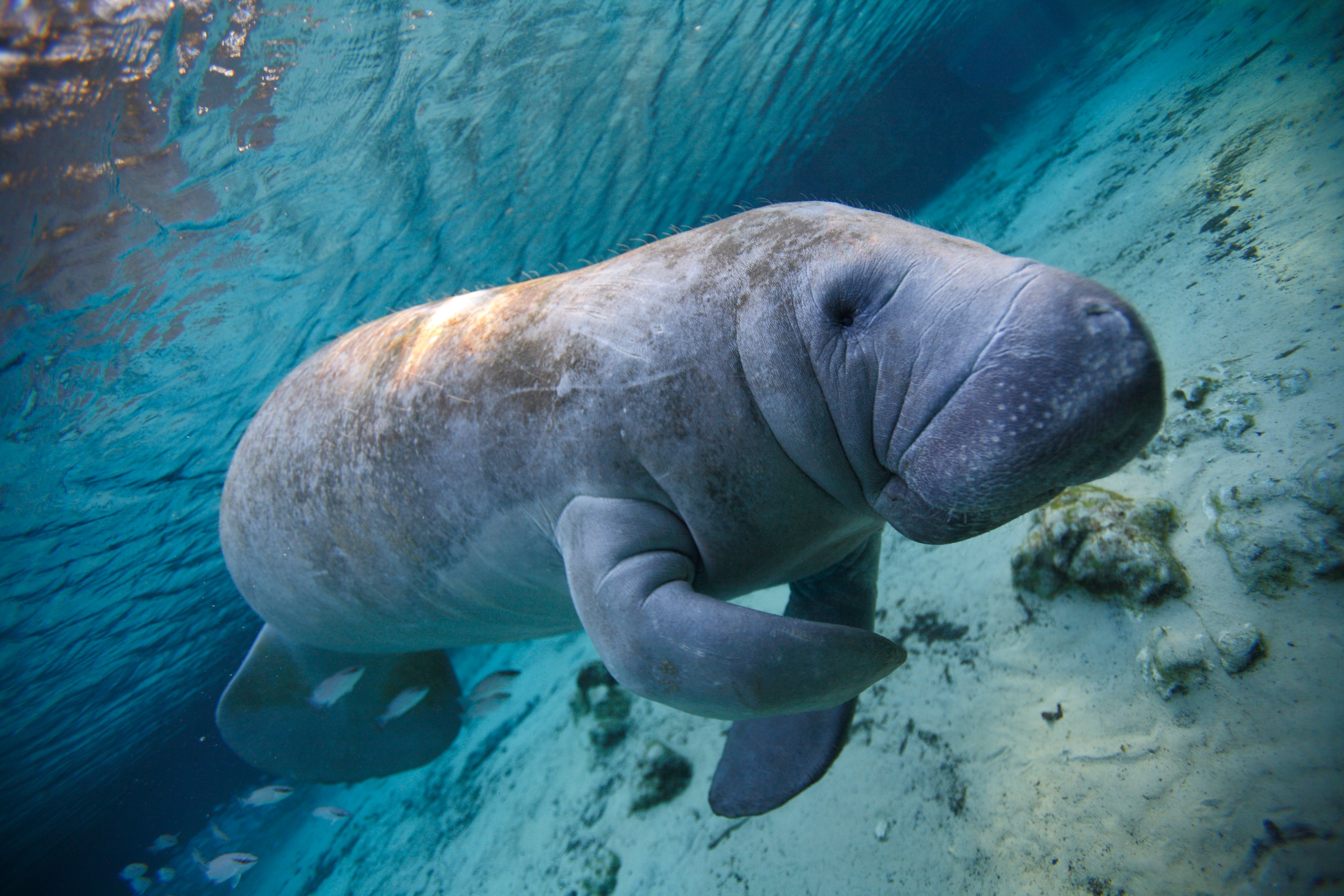 If you're a Florida boater who spends time in shallow water, you're probably familiar with the Manatee. However, did you know that 25% of the yearly manatee mortality rate can be attributed to boat strikes? And of these death rates, approximately 1/3 area due to propeller strikes while the remaining 2/3rds are due to blunt force trauma. In this blog, we will discuss some of the ways that you can help protect manatees from boat strikes and ensure that these gentle creatures can continue to thrive in their natural habitat.
Slow down in manatee zones: Manatees are often found in areas with slow-moving or stagnant water, such as canals, rivers, and harbors. These areas are often designated as "manatee zones" and are marked with signs or buoys. If you are boating in a manatee zone, it is important to slow down and keep a lookout for these animals. Manatees can be difficult to spot in the water, as they tend to swim just below the surface. By slowing down, you will have more time to react if you see a manatee in your path.
Wear polarized sunglasses: Polarized sunglasses can help reduce the glare on the water's surface, making it easier to see manatees and other hazards. When boating in manatee zones, be sure to wear polarized sunglasses to improve your visibility.
Stay in marked channels: Manatees are more likely to be found in shallow water, so it is important to stay in marked channels when boating. This will help you avoid areas where manatees are more likely to be found.
Use a spotter: If you are in an area with a lot of manatee traffic, consider having a spotter on board who can help you keep an eye out for these animals. This is especially important when you are driving the boat, as you may not have as much visibility. 
Support conservation efforts: There are many organizations and individuals working to protect manatees and their habitat. Consider supporting these efforts through donations or volunteering your time.
Report injured or deceased manatees: If you see an injured or deceased manatee, it is important to report it to the proper authorities. In Florida, you can report injured manatees to the Florida Fish and Wildlife Conservation Commission (FWC). Deceased manatees should be reported to the FWC's Wildlife Alert Hotline.
Use a propeller guard: Propeller guards are devices that are attached to the lower unit propeller of a boat and are designed to prevent injury to people and animals. 
Hydro-Shield is a propeller guard that's designed to help protect manatees from boat strikes while also improving the performance of your vessel enabling a boat to remain on plane at lower speeds and rpm settings. If you are boating in an area with manatees, consider using a propeller guard to reduce the risk of a strike. If you have an outboard or inboard/outboard engine, click here to learn more about the Hydro-Shield. It's easy to install, and we offer a 100% customer satisfaction money back guarantee. 
Educate others: One of the most effective ways to protect manatees is to educate others about the importance of these animals and the ways in which they can be harmed. Share this information with your friends and family and encourage them to be mindful of manatees when they are out on the water.
In Summary:
By following these simple tips, you can help protect manatees from boat strikes and ensure that these gentle creatures can continue to thrive in their natural habitat. Whether you are a boater, a fisherman, or just someone who loves nature, there are many ways that you can make a difference for manatees.