Why You Should Install a Hydrofoil for Inboard Outboard Motors Before Repowering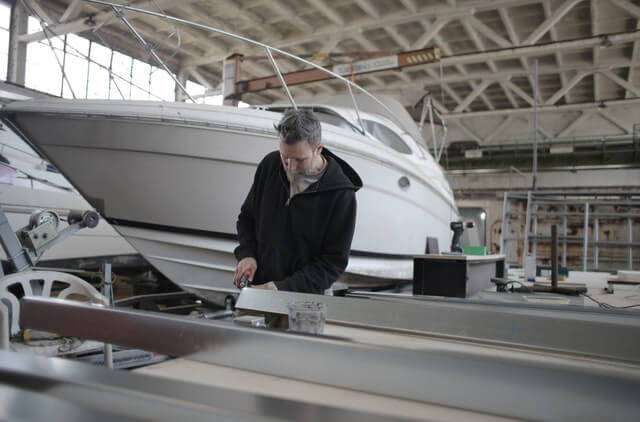 Repowering can breathe new life into your sterndrive watercraft. But did you know a simple upgrade like a hydrofoil for inboard outboard motors can make repowering unnecessary?
If you are thinking of repowering your sterndrive because its performance is lacking, you probably have a lot of questions. How long will it take before I'm out on the water again? More importantly, what is this going to cost me?
It's no secret that repowering a boat can improve its performance for a fraction of the cost of a new boat, but it is still a complicated and expensive process. And you may be able to improve your boat's performance for less than $200 by installing a hydrofoil on your inboard outboard motor.
Here's what you need to know before you make a decision.
The Time It Take to Repower a Sterndrive Boat
Unlike repowering an outboard motor, which can be as simple as removing an old motor and replacing it with a brand new one, repowering a sterndrive takes a lot more time to complete. In addition to the time it takes to remove the old engine and replace it with a new one, you have to consider that the new equipment may not be ready immediately. Some shops may tell you that a job will only take a few days to finish, but there are some things that are out of even the best mechanic's control.
If you don't want to lose a lot of time out on the water, you may want to consider other fixes before going the repower route.
The Cost to Repower a Sterndrive Boat
Repowering your boat will be expensive. How expensive? Several thousand dollars, at least. Depending on your boat, the complexity of the job, the cost of the new motor, and many other factors, it could even set you back well over $10,000.
While that is significantly less costly than a new sterndrive boat, it's nothing to scoff at.
How a Hydrofoil for Inboard Outboard Boats Can Make Repowering Unnecessary
As your engine gets older, it's going to have a more difficult time reaching high speeds, getting up on plane quickly, and carrying heavy passenger loads. Repowering your boat will solve all of these problems, but you have less expensive, less complicated options that you can try first.
Adding a Hyrdo-Shield to your boat helps you get up on plane faster, improves handling, and reduces drag for better overall performance. Installing a hydrofoil for inboard outboard motors, like a Hydro-Shield, is also a quick and easy job—you may even be able to install a Hydro-Shield yourself if you have the right tools and experience. You don't have to break the bank to get better handling and performance, either. A Hydro-Shield only costs as much as a fun night out on the town!
Want better performance? Learn about our hydrofoil for inboard outboard motors.
If you are on the fence about repowering your boat, check out the benefits of installing a Hydro-Shield in our video below before you make a decision.